Last Tuesday I turned 30. I know, I know, I am getting old.
So you, being younger than me, may wonder to yourself what 30 year olds do with themselves.
Well, they spend a weekend with their best gal pals shopping and going to the spa.
At least that is what I did this past weekend.
And it was so amazing. And I was able to do it with some of the best company the world has to offer. My friends Annie, Janna, Kelly, Meggan, and my Mom joined me for the event.
Friday we drove up to my parent's house to spend the weekend. One giant slumber party without husbands or children. My Mom had dinner for us when we arrived. After dinner we ran to Target for a short bit, came back to watch a movie, and then some of us went to bed. Meggan and I may have stayed up until 2 something chatting, but I cannot tell you the last time we got to spend time together without our children interrupting so it was worth the sleepiness I felt the next day.
(See my tired face)
Saturday was spa/shopping day. All of us had our own little schedule. Since my appointment didn't start right when we arrived, I enjoyed soaking my feet in the hot tub before my actual foot soak which was first on my agenda. The foot soak was pretty nice. Annie suggested getting a bright fun color so I went with a really bright blue since it is my favorite color and all. After my foot soak was my facial. This was my favorite part of the whole experience. It was so relaxing. Especially when she massaged my face and my scalp. All while I am laying down on a heated bed under the warmest blankets ever. I would definitely do this again. The last part of my schedule was my massage. It was super nice and my therapist did such a great job, but I was so knotted up that it was also somewhat painful. I asked her to massage firmly so I was not disappointed, it was just not near as relaxing for me as the facial was. After that, I went back to the hot tub to relax a bit more while the other girls finished up their appointments.
Saturday evening consisted of shopping and then dinner at TGIFridays. Here are some of the crazy things that they had me try on.
Sunday we went to church with my parents to hear my Dad preach, had some lunch, said my difficult good-byes and headed home.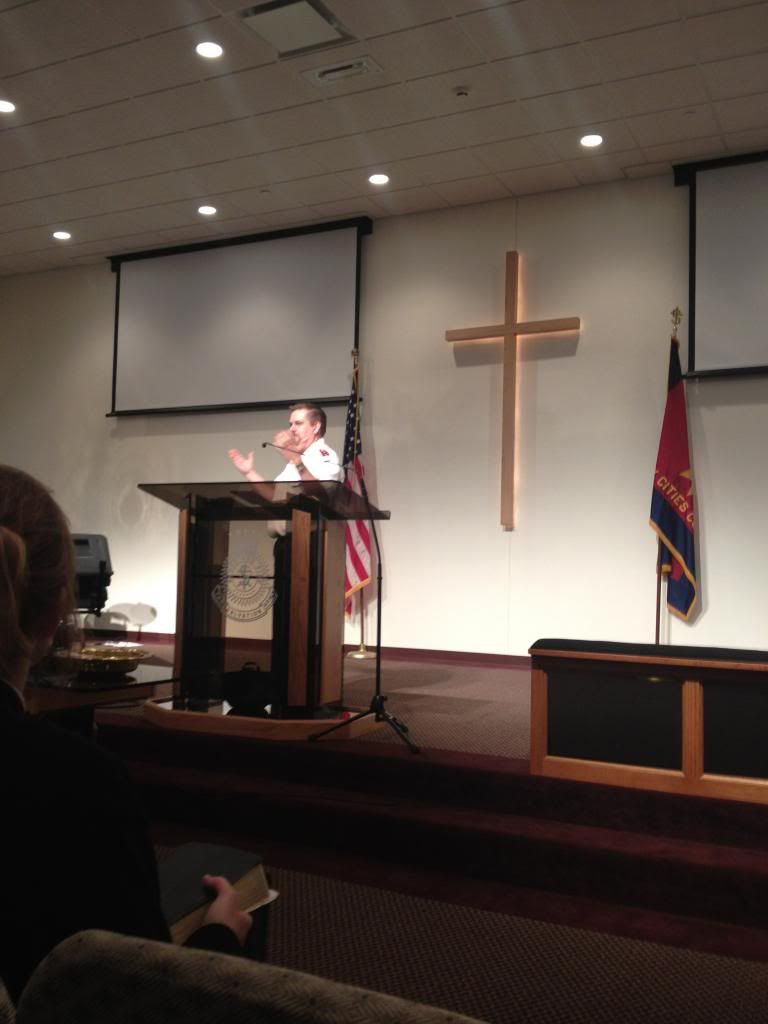 This was exactly the kind of weekend I have been needing for a while. It was so fun and I am so grateful to have friends who are willing to give up their time to do something like this with me. And so thankful for all of the spouses that took on the kids full time for the weekend. Know that you are all loved and appreciated. And to my awesome parents for hosting and feeding all of us.